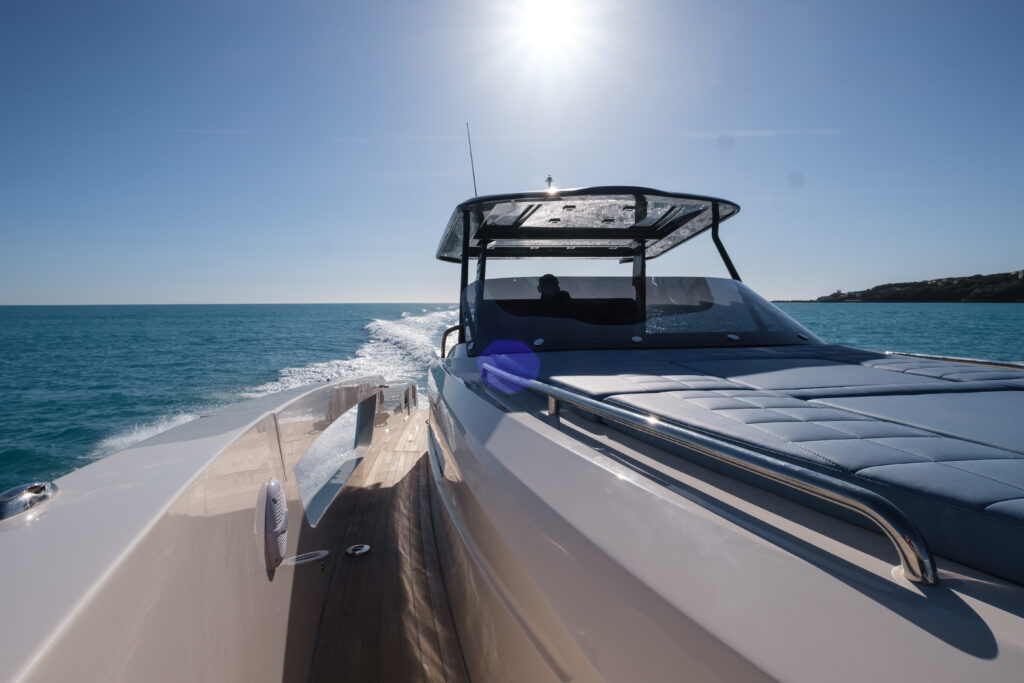 CAYMAN 400 WA
New Boat from factory – AVAILABLE WITH FINANCE (€4.350/month)
This 12.90 m open boat is the result of the Ferragni design studio, which has designed the Okean models and some semi-rigid Capelli models. It has an elegant design, with a promenade deck plan protected by a high freeboard even forward. The side decks are spacious enough to easily move on board.
The bow has two opposite benches and a large elevated sundeck topped by the cockpit roof. In the extension, the bathtub is protected by a windscreen and a large rigid hard-top that rests on the kitchen cabinet. It has a large dashboard that can accommodate two screens.
On its starboard side, the console gives access to the cabin, where there is a double berth plus a toilet cabinet; a second double berth is available as an option.
At the stern, the large open cockpit receives an opposite saloon with tilting bench seats and a second sundeck, overlooking the bathing platform.
The Cayman 400 WA is available in an outboard options – or in a Volvo IPS 2×600 inboard version.